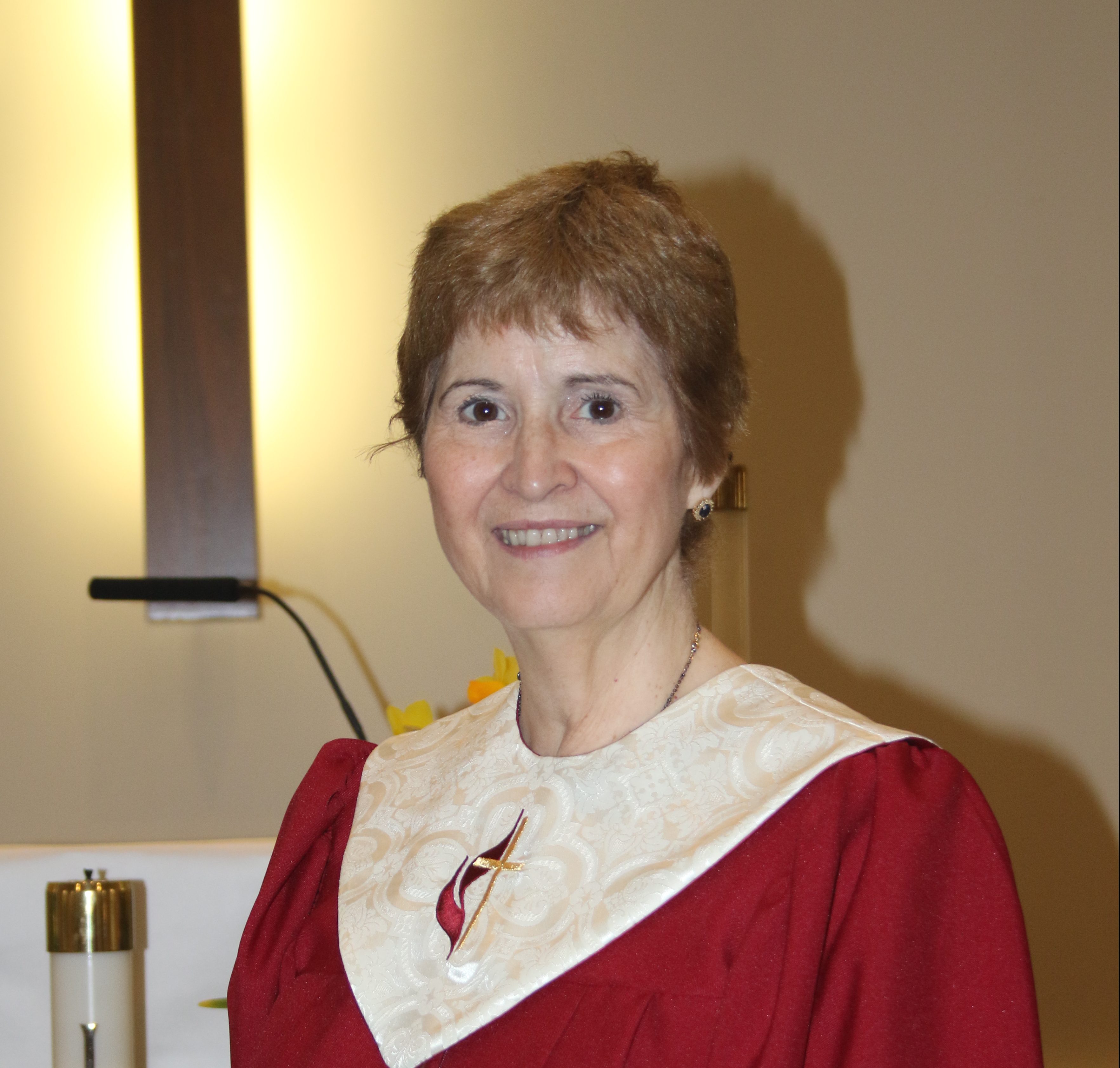 Linda Bange
Music Director/Organist
Linda was born into a musical family – her father played trumpet in the era of big bands and small combos at dances. Family gatherings would usually end in a song fest of old songs. Although she played a few songs on her father's trumpet at age 4, serious study began in school at age 9. Then, finally getting her wish to learn to play the piano, her parents bought a piano a year later. In her teen years, she studied piano, trumpet and music theory with various teachers,
including classes at the Peabody Preparatory of Music.
Linda attended the Peabody Institute of the Johns Hopkins University, achieving a Bachelor of Music in Trumpet, a Bachelor of Music Education and a Masters of Music in Trumpet. While in college, she branched out in her musical studies with some jazz piano lessons and summer organ lessons. At the Peabody, she met her husband, Ron Bange. They have two children. Their son, Darren, is a trombonist in the President's Own Marine Band; and their daughter, Marissa, who played saxophone and bassoon, is a real estate agent. Ron and Linda are the proud grandparents of three granddaughters and a grandson. The couple's grandchildren are carrying on the love of music and family tradition of playing flute, trumpet, piano and saxophone. They've even created a family band that plays at family gatherings! They enjoy family time whenever possible and love to travel.
After full-time teaching in Baltimore County as a instrumental music teacher for many years, Linda is now retired, but composes and publishes music for first year band and orchestra through her website "Instant Success Music." In her interest to try a new profession, she is also now an academic advisor for the Community College of Baltimore County in addition to her church position here at Ebenezer. She has been at Ebenezer continuously since October 1995, reaching her 20-year milestone in 2015.