CHILDREN'S MINISTRIES
"BUT JESUS CALLED THEM TO HIM SAYING, 'LET THE CHILDREN COME TO ME, AND DO NOT HINDER THEM, FOR TO SUCH BELONGS THE KINGDOM OF GOD." – LUKE 18:16
Ebenezer recognizes and values the importance of children to the life of the Church. We offer Children's Church during the 11:00 AM service on the 2nd and 4th Sundays of each month for children in grades pre-k through 5th. During the summer, Ebenezer offers Vacation Bible School as an additional ministry to children in grades pre-k through 5th. Our Children's ministries are a time of growth in God's love and word – where children become empowered to share the Gospel and bear witness to God's love and power.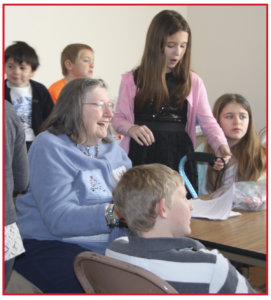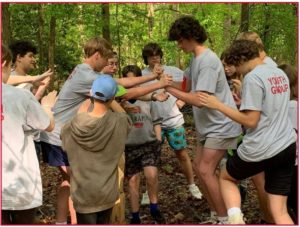 YOUTH MINISTRIES
"AND LET US CONSIDER HOW TO STIR UP ONE ANOTHER TO LOVE AND GOOD WORKS" – HEBREWS 10:24
Ebenezer offers Youth Ministries as a way for youth and adult volunteers to explore and grow in faith together while in a community of unconditional love, support, authenticity, and fellowship. Our Youth Ministries value honesty even when it's difficult and strive to create a space where it is safe to share questions, doubts, and struggles without fear. Our Youth Group meets twice a month for fun, games, fellowship, and more. Every summer, Ebenezer sponsors a week long residential Christian camp experience for children and youth at Camp Manidokan.
ADULT MINISTRIES
"BEAR ONE ANOTHER'S BURDENS, AND SO FULFILL THE LAW OF CHRIST" – GALATIANS 6:2
Growth in faith and love does not end after childhood – it's a lifelong process. Ebenezer offers Men's, Women's, and Senior communities as spaces for prayer, fellowship, vulnerability, support, and growth. Our Men's Group meets on the third Saturday of every month at 8:30 a.m. for breakfast and fellowship. Our Women's Group meets on the third Thursday of every month for fellowship and Christian conversation. Our Senior Group (OWLS – Older, Wiser, Livelier, Seniors) gather on the first Wednesday of every month.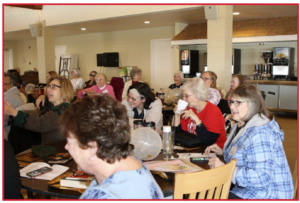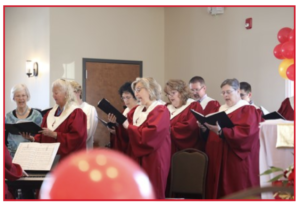 MUSIC MINISTRIES
"SING TO HIM A NEW SONG; PLAY SKILLFULLY ON THE STRINGS, WITH LOUD SHOUTS." – PSALM 33:3
Music is an integral part of worship at Ebenezer. Our Adult Choir sings a variety of music from contemporary through classical styles at the 11:00 am service. Our Children's Choir meets once a week for practice and sings at services throughout the school year.
THERE IS A PLACE FOR YOU AT EBENEZER